popup-box

Capel Manor Primary School is committed to safeguarding and promoting the welfare of children and young people, For more information please see the safeguarding section of our website under School Policies> Child Protection and Safeguarding

Value-based Education School, Healthy Schools Silver Award, London in Bloom Award, Sainsbury's School Games Bronze Award, Science Quality Mark Silver Award
A Message From The Headteacher
It is my great pleasure to warmly welcome you to our Capel Manor Primary School website.
I hope you can find all the information you need and gain a sense of how special our school is.
Capel Manor is a rich and dynamic learning environment set in extensive school grounds providing great opportunities for outdoor learning.
We are a caring and aspirational community. Our staff work extremely hard to challenge our pupils to reach the highest educational standards through providing rich and exciting learning opportunities. We believe our children have great potential and we do our best to encourage them to develop confidence and independence, believe in their own abilities and be aspirational for themselves.
Our caring ethos is underpinned by strong moral values that guide our thoughts, remind us how to behave and let us know what is important in life. As a result, we are rewarded with happy, enthusiastic children who really enjoy coming to school! Visitors to the school will see our values in action through the respect and support that are displayed by all members of our school community.
We aim to work closely with our parents and carers as we believe that your child's education is a partnership between home and school. Together we can achieve excellence!
We welcome the opportunity of taking prospective parents and visitors on a tour of our wonderful school. If you would like to take up this opportunity, please do contact the school office and we would be more than happy to show you around.
Mrs Marianne Enchill-Balogun
Headteacher
Latest School Calendar Events
Break up for Summer Holidays at 1:30pm

17

Jul

2020

INSET Days

20

Jul

2020

School closed to pupils

Summer Holidays

22

Jul

2020

12:00 am - 02 sep, 1:00 am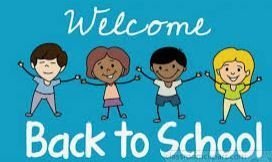 WIDER OPENING SCHOOL INFORMATION
Click on the title to find out more.
Sending all you lots of Capel hugs!
Remote Learning
Click HERE to find out how and when your child should be learning from home when the school is closed.
Beware of Fraud Scams during Covid19 - click here for information on how to stay safe.
'Help save your planet. Love food, don't waste it!'
Click here to find out more!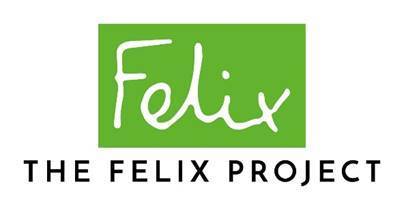 Confirmation of Safeguarding checks on Employees/workers click HERE