Keep Safe Online - Fortnite Song
Stay switched ON to online dangers!
Do YOU know who Sam is? Click here to find out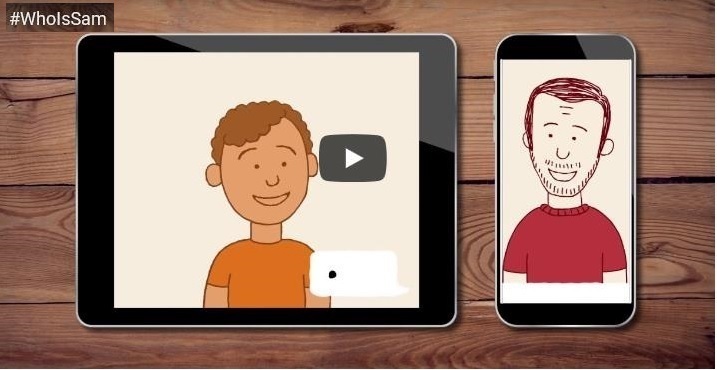 Click here to see some of the negative effects of children going online.
For a copy of the online safety letter sent to parents of children in Years 2 to 6 (October 2016) click HERE
For guidance on how to safely use the Snapchat app follow this link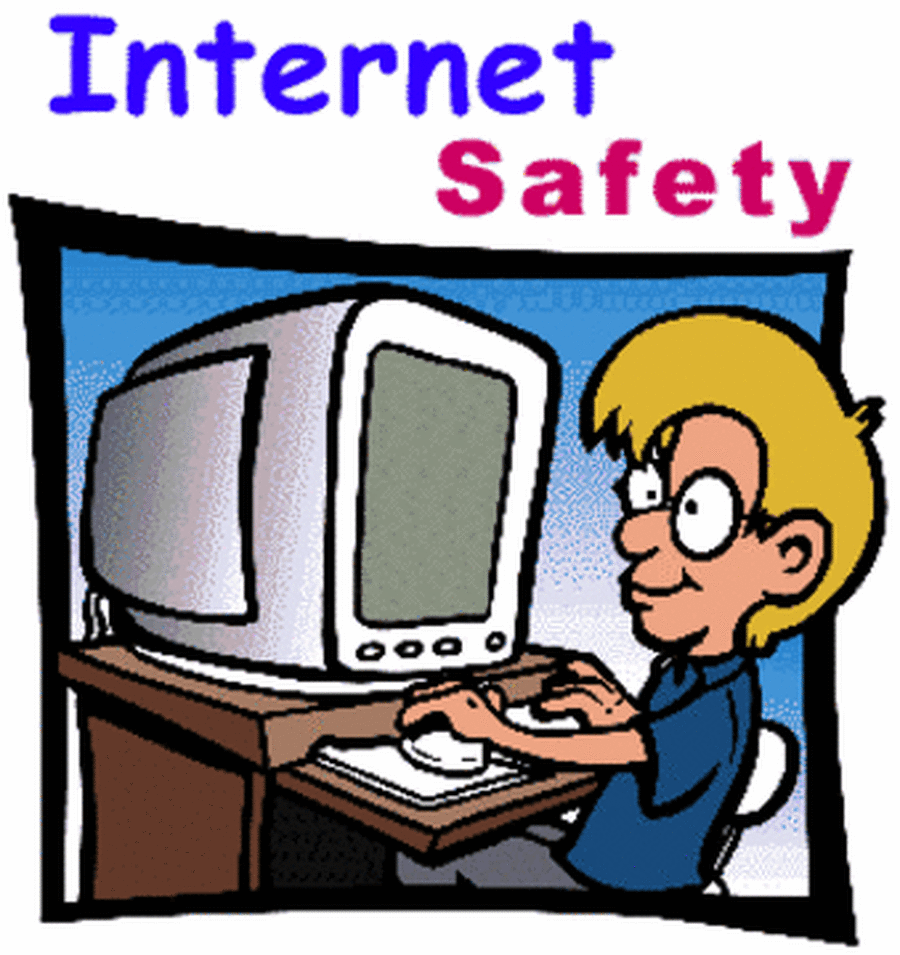 In November 2016, Mrs Monford and Mrs Ajayi led an interesting Computing Workshop to parents. The focus was on the New Computing Curriculum but online safety played a major part in the discussion due to the continuous effort to keep children safe while using technology. Click HERE to see what you missed.
Online Safety is an important part of keeping children safe at Capel Manor. We have extensive security measures in place in school, which are monitored both internally and externally, to help safeguard pupils from potential dangers or unsuitable material. Any Online Safety incidents are recorded and managed in accordance with our Online Safety policy.
Online Safety is taught to all pupils explaining and demonstrating how to stay safe and behave appropriately online.
These are a few online safety videos that parents and children can watch and discuss about:
Key Stage 1:
Hector's World, Lee & Kim's Animal Magic, Digiduck's Big Decision, Smartie the Penguin
Key Stage 2:
Captain Kara & the Smart Crew, BBC Caught in the Web, How Secure is my Password
BBC Horrible Histories, ThinkUKnow Cybercafe
We can only be successful in keeping children safe online if we work with parents to ensure the Online Safety message is consistent. It is important that parents speak to their children about how they can keep safe and behave appropriately online.
It's essential to be realistic - banning the internet or technology will not work and it often makes a child less likely to report a problem. Education around safe use is essential.
Information websites - click on pictures
CEOP (The Child Exploitation and Online Protection Centre) delivers a multi-agency service dedicated to tackling the abuse and exploitation of children in the real and 'e' world.Often it is referred to as an online 999. By clicking on the button, young people and parents can get advice on a range of issues such as viruses, hacking and dealing with bullying online.
Vodafone have produced a Digital Parenting Magazine which informs parents about the various technologies children are accessing today. There is information on Facebook settings, Xbox360 settings, Blackberry controls, jargon busting and many more 'How to Guides'. Well worth a read!
Should my child watch this movie or play this game?
Check these websites to find out everything about ratings and get advice on movies, TV programmes, books, games, apps, websites suitability.
You might also find this document useful: A Parent's Guide to Video Games.pdf
Click on Latino for the Spanish version
Do you know how safe are the apps your child is using?
Have a quick check of the apps you are unsure of on NetAware website: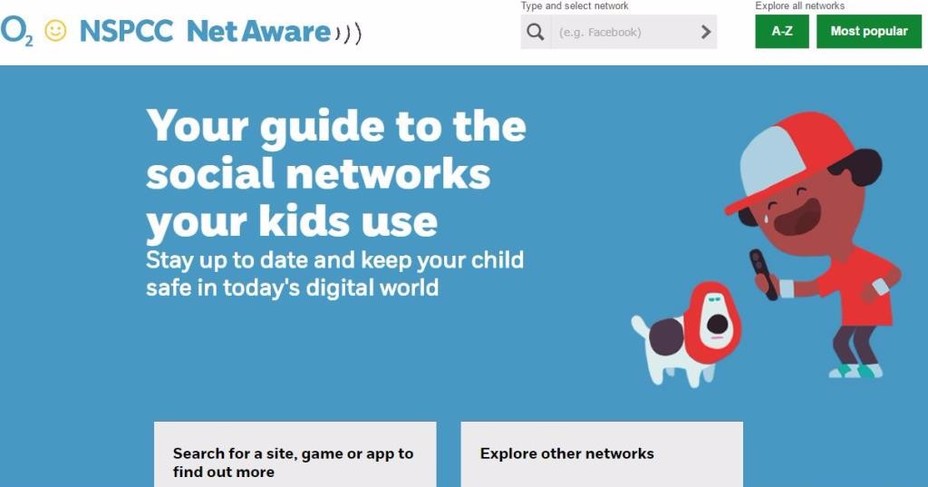 Worried about extremism?
Click on the picture below to find more information on how to protect your child against extremism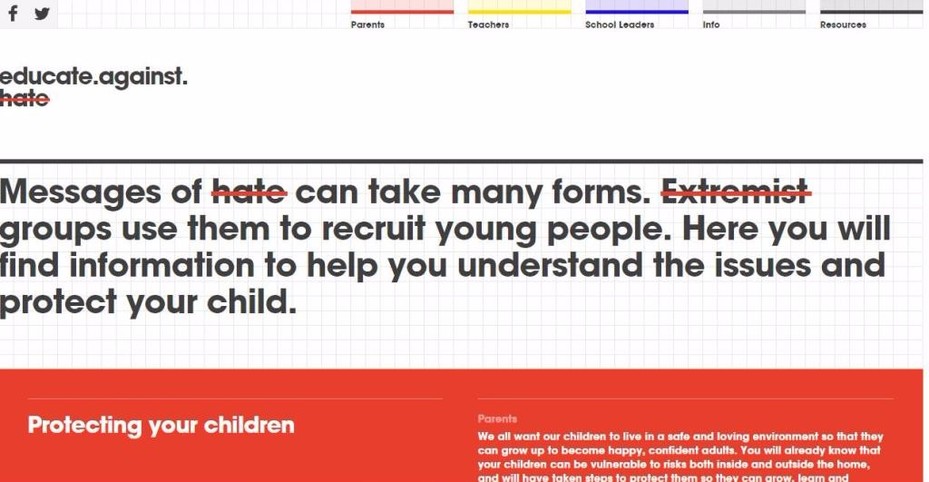 Parental Control
Set up the Parental Control (internetmatters.org guidelines) on any broadband, mobile, entertainment, gaming device following these step-by-step instructions:
| | |
| --- | --- |
| Broadband | BT, SKY, Talk Talk, Virgin Media |
| Devices | Android Smartphone, Android Tablet, Apple iPad, Apple iPhone |
| Entertainment | BBC iPlayer, Google Safesearch, GooglePlay, iTunes, Netflix, SkyGo, YouTube |
| Gaming | 3DS, Miiverse, Nintendo Network, PlayStation Network, PS Vita, PS3, PS4, Wii, Wii U, Xbox Live, Xbox One, Xbox360 |
| Mobile | 3, EE, O2, TalkTalk Mobile, Tesco Mobile, Virgin Mobile, Vodafone |
Remember
If you need urgent help, call 999 now! If you want to make a report, click here.